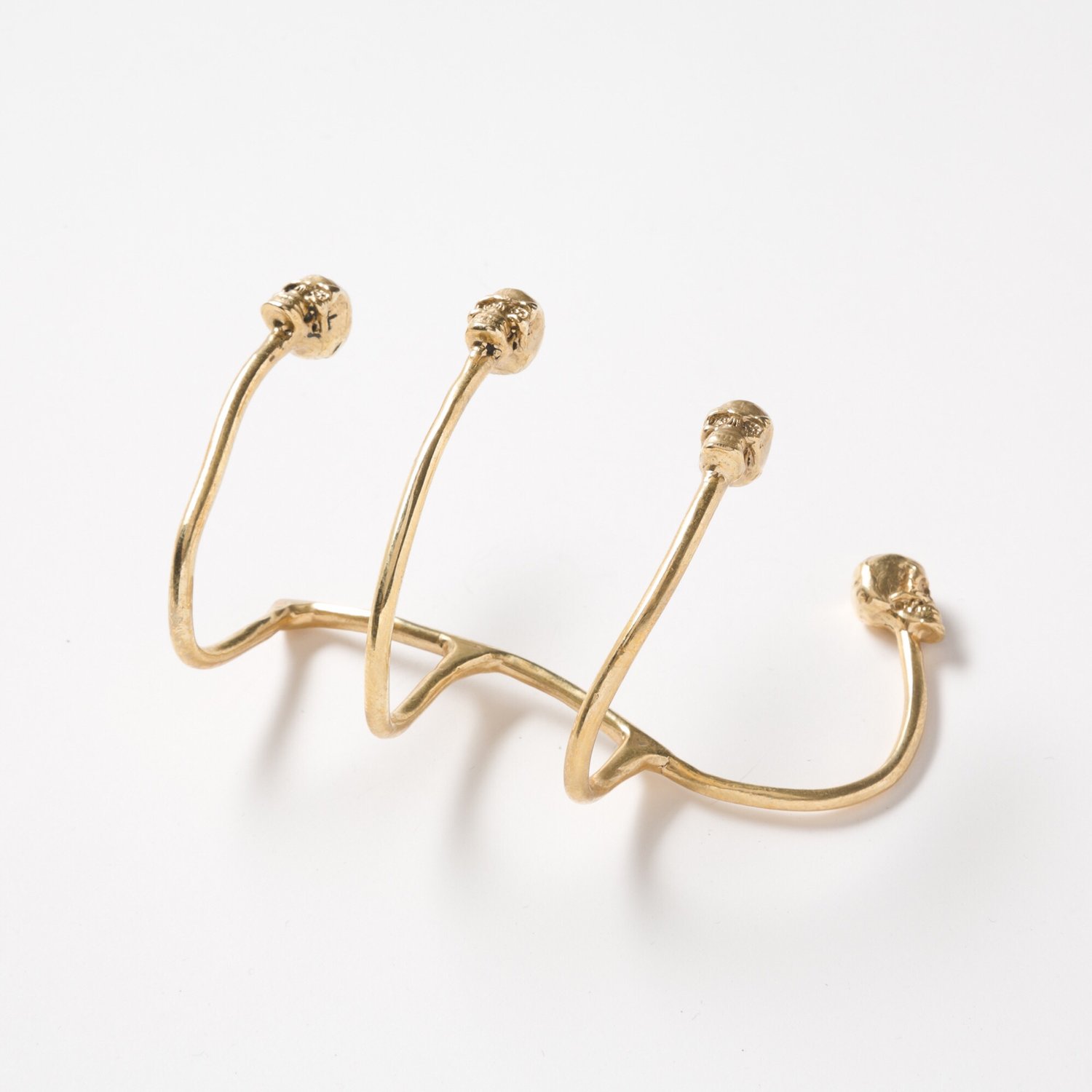 The Four Skulls Hang Cuff/Ring
Please specify in comments; If the hand cuff is for a MAN's or a WOMAN's hand.
This cuff is designed to be adjustable to fit any size hand and make a bold statement wherever the might may take you.
Please specify in the notes and comments section of the purchase of for a man or a woman.
Handmade in New York City. All of our accessories are made to order and hand finished. Each ring necklace and accessory is hand done and every little imperfection is a sign of our promise to you to provide you with unique pieces hand crafted in the USA. We hope you enjoy and love your jewelry as much as we enjoy making it for you. Stones And Bones NYC "Have an Adventure"